The Applebright
'It bears an applebright.'
The Applebright is a mysterious Hour who appears at the end of the Apostle Obsonate legacy to gather what remains of the player character after being consumed for their Delight to become a Name of the Grail, and promises to show the world again. She is a god-from-Nowhere[1], which is also implied by her appearance in Nowhere as part of the Apostle Obsonate ending and her position outside of the normal 24 Hour day. The Applebright may have Grail as an aspect, as she appears as part of the Major Grail Victory. She may also have Heart and Moth as aspects, based on one text tying them to a monastery where monks practice medicine and horticulture.[2][3]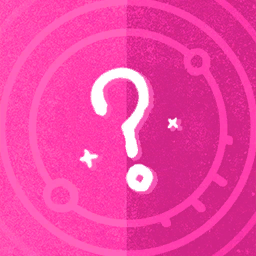 .
Notes
The Applebright likely takes its title from a William Blake poem called The Poison Tree, in which the unexpressed anger of the narrator grows until it "[bears] an apple bright." This may suggest that the themes of the Applebright have something to do with resentment, revenge, and/or emotions unacted upon.[4]
The Applebright is one of several Hours that is mentioned with language that calls to mind the Twins, specifically the phrase "when she is the Witch and I am inside her". The exact meaning of this is unclear, though it is often said of the Twins that "the Witch demands" and is the hungrier of the two faces.[2]
The image on the Applebright's WF Catalogue page[5] is a distorted version of a stock photo of a bluebell patch.[6]
The Applebright has been suggested by some to have a connection to the Flowermaker, whose card appears for the Major Grail victory. The theory is that the "sparks of delight" that birthed the Flowermaker also birthed the Applebright in Nowhere, though this is VERY speculative.[7]
The text about a monastery making an arrangement with the Applebright is currently one of the rare documented cases of mortals willingly cooperating with a god-from-Nowhere, along with the Church of St. Marzanna tied to the Mare-in-the-Tree. Could it be that the Nowhere Hours aren't as inherently malicious as often implied? Perhaps it's simply that people can find a reason to worship anything.[8]
In-Game Sources
1. MAR #2: FOLIO 2. THE FEAST FULFILL'D 3. Source, original message 4. A Poison Tree 5. applebright.png 6. Shutterstock 7. Read 'A Catalogue of Uncharted Pleasures' 8. Church of St Marzanna the White